Abbie's Plant Based Cuisine Frozen Foods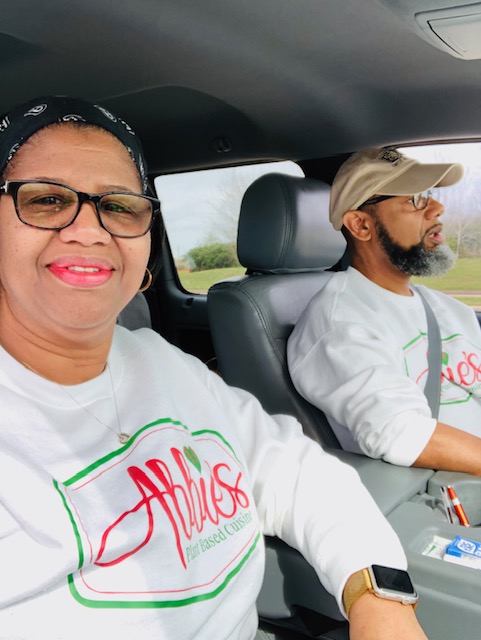 How APBC Frozen Foods Started
APBC Frozen Foods came about when two local Vegan Grocery Stores wanted to stock our products in their frozen food section. So, we went to work crafting the meatless items that we make on a regular basis into frozen products like Chick'n Breasts & Drumsticks, Vegan Pork Chops, Veggie Burger Patties, Crab Cake Patties, our world-famous Walnut Meat and our newest product, Chick'n Fried Steak Patties.
How Abbie's Plant Based Cuisine Started
When I became an empty nester in 2014, I decided it was time for a serious lifestyle change. I had spent the last 18 years of my life raising my two daughters and when they left for college, I knew it was finally time to focus on me! I joined a weight loss program and started my journey to a healthy lifestyle, eventually becoming solely plant based.
The weight loss program taught me proper portion control, how to combat cravings and healthier ways of cooking my favorite foods. Over a two-year period, I lost 67 pounds and loved the new me! I knew that I didn't want to be like so many people with yo-yo dieting, so I started doing some research on ways to continue my newfound lifestyle.
I joined Vegan Facebook sites and started following and chatting with Vegetarians, Vegans and Alkaline Vegans. Both my husband and I started giving up meat gradually, starting with beef and finally gave up all meats except for seafood occasionally on birthdays and anniversaries. We started noticing how much better we felt, how much better we slept, how much energy we had and the clarity of thinking and the alert consciousness we had since giving up meat, and not to mention the weight my husband started losing, over 27 pounds! We decided to go totally plant-based right after Hurricane Harvey. While I was cleaning up after the flood, I cleaned my fridge and pantry of all items that were not plant-based and started over from scratch restocking my kitchen. That was the beginning of our plant-based lifestyle.
Now I love cooking and it's a passion of mine, so turning our favorite foods into plant-based meals was a challenge that I relished and if I must say so myself, I'm quite good at it because people are seeking me out to try it!